Outbound Marketing 
People don't buy for logical reasons. They buy for emotional reasons.
          ♦ Online and In-class training
          ♦ Hands on experience on live projects
          ♦ get access to tools and software free
          ♦ Became Google, Facebook and Microsoft certified
          ♦ Placement assistance for fresher and Digital Marketing experts
Modules Other Than Outbound Marketing Are
Search Engine Optimization
Online display advertising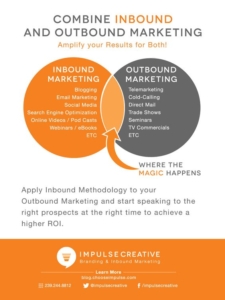 Outbound marketing is the traditional form of marketing where a company initiates the conversation and sends its message out to an audience. Outbound marketing is the opposite of inbound marketing, where the customers find you, mostly through various paid and natural search engine marketing efforts. Outbound marketing is harder to track and less profitable than inbound marketing. Organizations looking to improve their sales and return on marketing spend would be well advised to re-allocate an increasing percentage of their marketing budget on inbound marketing.