Inbound marketing
Marketing without data is like driving with your eyes closed.
          ♦ Online and In-class training
          ♦ Hands on experience on live projects
          ♦ get access to tools and software free
          ♦ Became Google, Facebook and Microsoft certified
          ♦ Placement assistance for fresher and Digital Marketing experts
Modules Other Than Inbound Marketing Are
Search Engine Optimization
Online display advertising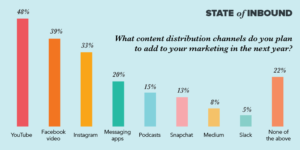 Inbound marketing is an approach focused on attracting customers through content and interactions that are relevant and helpful — not interruptive. With inbound marketing, potential customers find you through channels like blogs, search engines, and social media. Inbound marketing allows marketers to "earn their way" into a customer's awareness rather than invading their awareness through paid advertisements.  Inbound marketing creates awareness, attracts and helps new customers with channels like blogs, social media, direct mail etc.