Viral marketing 
Don't be afraid to get creative and experiment with your marketing.
          ♦ Online and In-class training
          ♦ Hands on experience on live projects
          ♦ get access to tools and software free
          ♦ Became Google, Facebook and Microsoft certified
          ♦ Placement assistance for fresher and Digital Marketing experts
Modules Other Than Viral Marketing Are
Search Engine Optimization
Online display advertising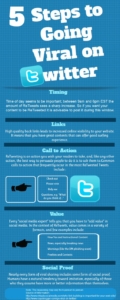 Viral marketing or viral advertising is a marketing technique that uses pre-existing social networking services and other technologies to produce increases in brand awareness or to achieve other marketing objectives through self-replicating viral processes, analogous to the spread of viruses or computer viruses. It can be delivered by word of mouth or enhanced by the network effects of the Internet and mobile networks. Viral advertising is personal and, while coming from an identified sponsor, it does not mean businesses pay for its distribution. Most of the well-known viral ads circulating online are ads paid by a sponsor company, launched either on their own platform or on social media websites such as YouTube.