Click, Lead, Sales
Don't find customers for your products, find products for your customers
         ♦ Online and In-class training 
         ♦ Hands on experience on live projects
         ♦ get access to tools and software free 
         ♦ Became Google, Facebook and Microsoft certified
         ♦ Placement assistance for fresher and Digital Marketing experts
Modules Other Than Click, Leads, Sales Are
Search Engine Optimization
Online display advertising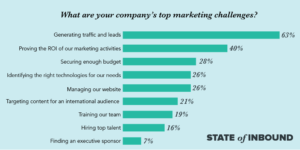 Cost per click (CPC)

 is a method website use to bill based on the number of times a visitor clicks on an advertisement.
The alternative is the cost per thousand (CPM), which is the number of impressions, or Viewers, in thousands, regardless of whether each viewer clicks on the advertisement or not.  CPC is often used when advertisers have a set daily budget. When the advertiser's budget is hit, the ad is removed from the rotation for the remainder of the billing period.
 Cost Per Download or Cost Per Install 
One of the most important metrics mobile app marketers need to measure is a Cost Per Install (CPI). It provides an information for how much does it cost to generate a single app install on a smartphone or a tablet. At this point, all major mobile app advertising platforms, that allow app marketers to drive installs for their apps, are capable of calculating this metric and providing it as a part of a dashboard data set. A CPI value naturally fluctuates with respect to time and depends on a specific ad platform, mobile operating system, inventory of a mobile app affiliate ad network and it also has a seasonal dependence.
Cost Per Visit
Cost Per Visit is basically used by the digital advertisers while running an ad campaign. The cost per visit is the method to find the cost done as per actual visits for a typical ad campaign. The CPV approach thus simplifies the buying and planning process for marketers. A "click" on one of your PPC text ads represents a visit or an interaction with your company's product or service offering.
We can calculate the cost per visit with the help of this below formula:
Cost per Visit = Campaign ads/ Numbers of users visitors
Cost Per Lead
Cost Per Lead is an online advertising pricing model, where the advertiser pays for a set price for each customer that fills out a sign-up or lead form. In Cost Per Lead (CPL) campaigns, advertisers pay for the contact information (usually an email address) of a targeted consumer interested in their product or service
Cost Per Sale
Pay-per-sale or PPS (sometimes referred to as cost-per-sale or CPS) is an online advertisement pricing system where the publisher or website owner is paid on the basis of the number of sales that are directly generated by an advertisement. It is a variant of the CPA (cost per action) model, where the advertiser pays the publisher and/or website owner in proportion to the number of actions committed by the readers or visitors to the website.